Iwaya-ji Temple Stay
– Meditative space, the mountain temple, serenity of mind & spirit –

A sacred site of mountain worship affiliated with the Shingon sect of esoteric Buddhism founded by Kōbō-Daishi in the 6th year of the Kōnin era (815 AD)
at an elevation of 700m.
A 30-minute walk up the steeply sloped Sandō approach path leads to the Hondō main hall set back among massive stone outcroppings of curious shapes that reach
toward the heavens.
Facing it stands Henjyō-kaku (completed in 2014),
providing lodging for one group per day.

Enshrined in the interior—perfumed with the scent of trees, with views out
over the surrounding natural scenery—is the sculpture of a seated Fudōmyō-ō.
Visitors can also enjoy meals prepared with local Kumakōgen ingredients and experience a form of esoteric meditation called aji-kan, shakyō (sutra-copying) and goma fire rituals performed at the Hondō!
Program Flow
1
Park your car
The site of the stay is Iwaya-ji Temple, the 45th Fudasho.
Don't forget to insert parking fees into the fee collection box.
2
Set your sights on Henjō-kaku!
The destination is located about a 15-minute walk uphill. Give it a good go and make your way to Henjō-kaku.
If you have a lot of luggage, be sure to make prior notification of your arrival time. Luggage conveyance can be arranged.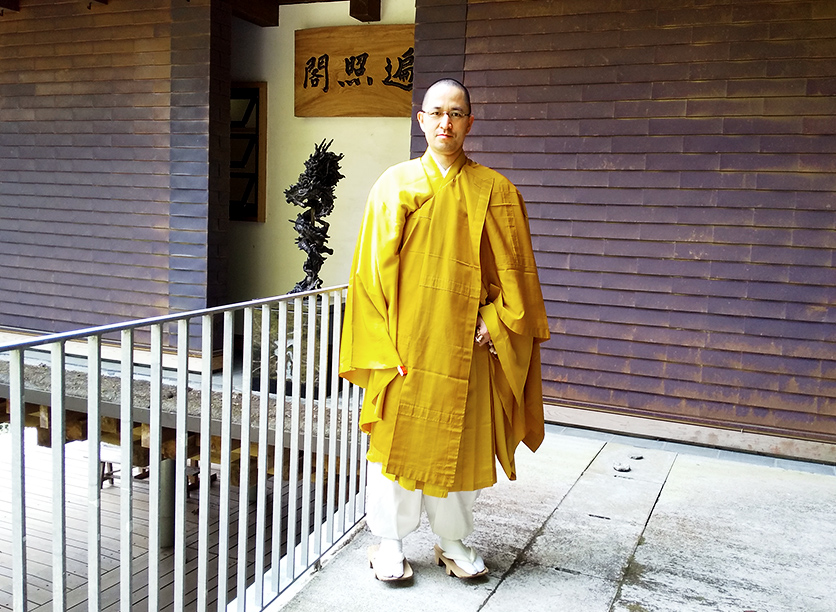 3
Meet with the chief priest
The priest will explain about the building's interior and matters of note.
Taking good care to follow protocol during your stay will be highly appreciated.
4
Get refreshed from your travel fatigue
Guests will be free to spend the time before dinner as they like. Enjoy a leisurely read or take a stroll through the grounds.
Spend this time in the manner of your liking.
4.5
Take a photo portrait
Try posing in front of Fudōmyō-ō just like in the poster.
A photogenic look, no doubt! Don't forget to share on social media.
#GoGoKumakōgen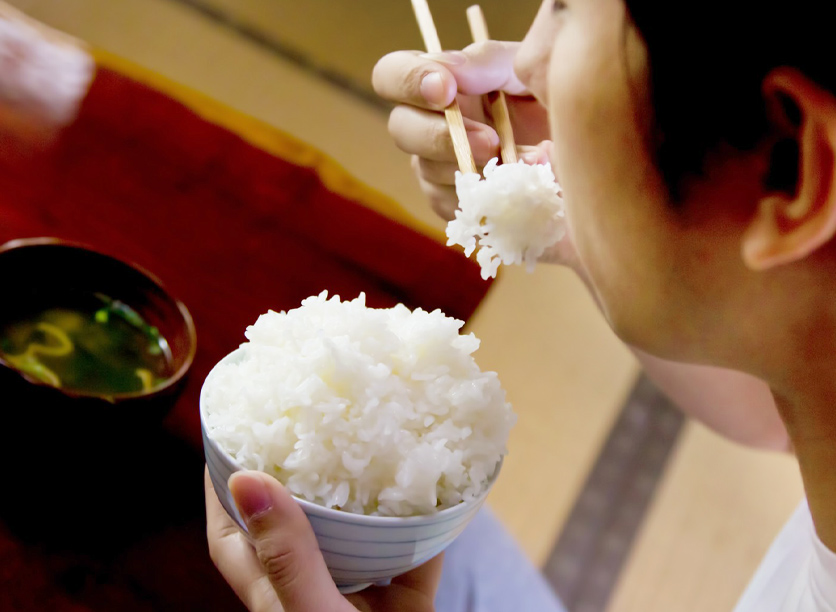 5
Dinner starts at 18:00
Finally it's time for the much-anticipated evening meal.
Enjoy wholesome fare prepared with local ingredients from Kumakōgen.
Dinner will be served with 1 gō (180 ml) of sake. Guests are welcome to bring their own bottle as well.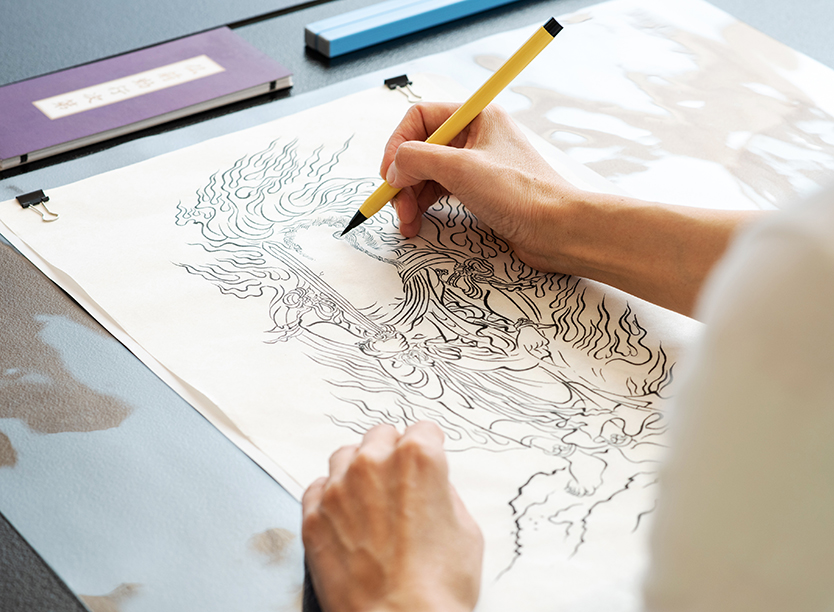 6
Special activities offered at 20:00
Guests can experience activities including aji-kan (esoteric meditation), shakyō (sutra-copying) and shabutsu (Buddhist image-tracing).
A time to step away from the bustle of everyday life and gradually calm the mind.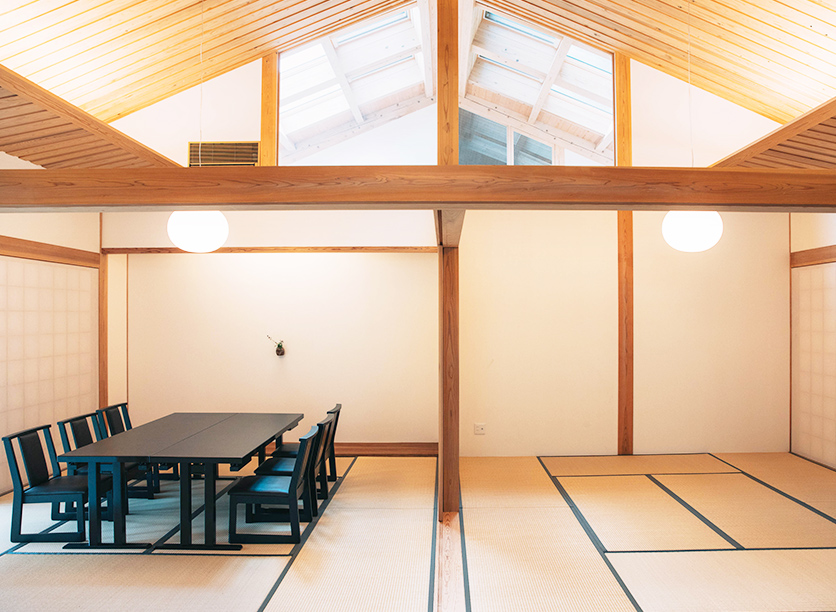 7
Around 23:00, the close of the day
That should be enough activity for one day! Take a soak in a bath and turn in for the night.
Have a good, sound rest.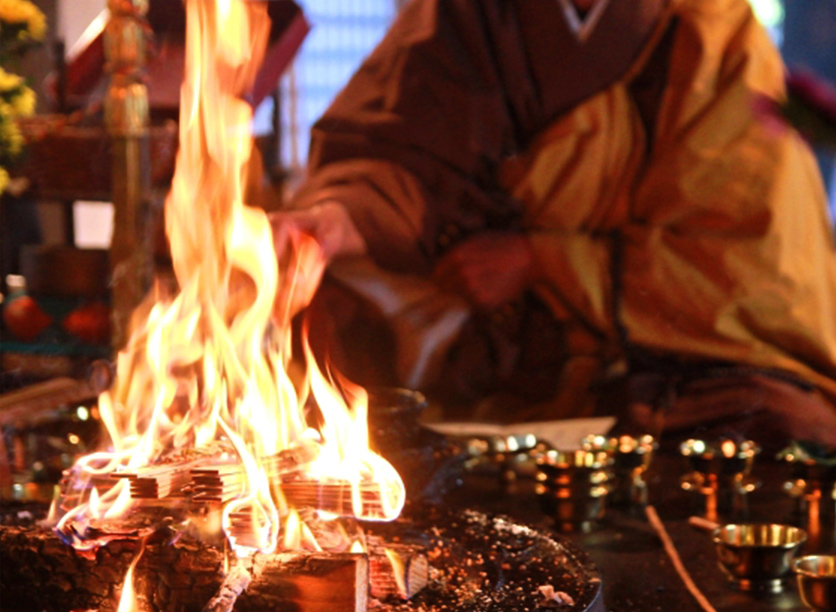 8
Morning o-tsutome starts at 6:30
Good morning!
The day starts off with o-tsutome devotional practices. A rare opportunity to experience goma fire rituals.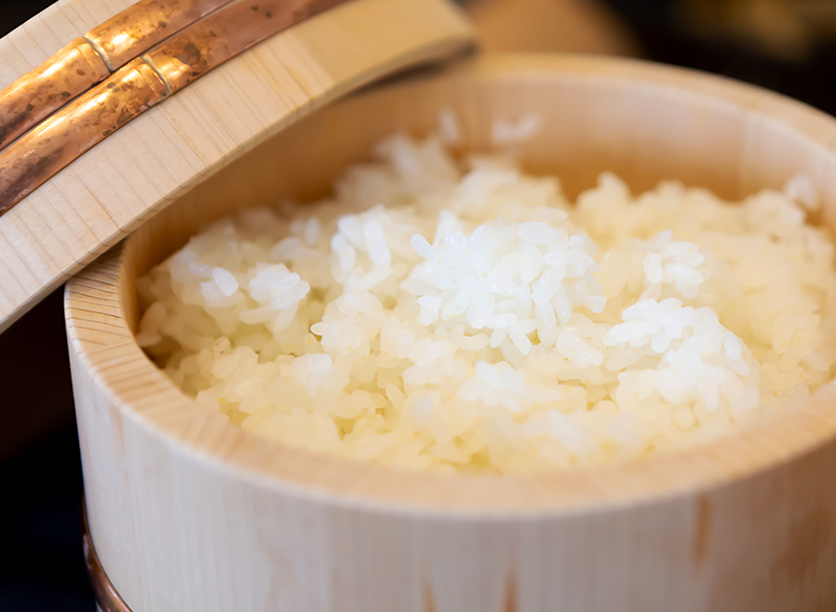 9
Breakfast starts at 7:30
Savor the natural air as you partake of the morning meal.
A good time to reflect on the experiences you've had during your stay as well.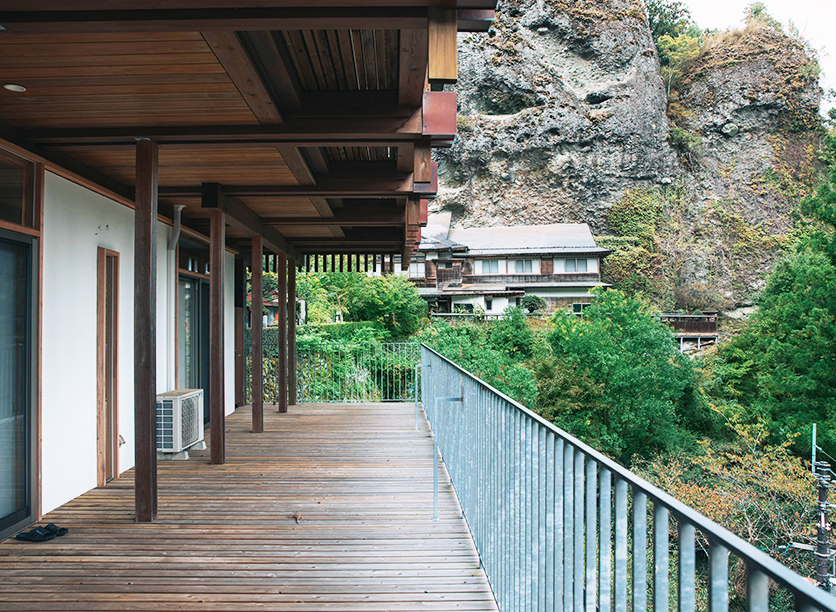 10
Have a stroll at your leisure
Enjoy free time until check-out.
Take a walk around the temple, relax on the terrace or take some photos.
Enjoy your time here to the fullest!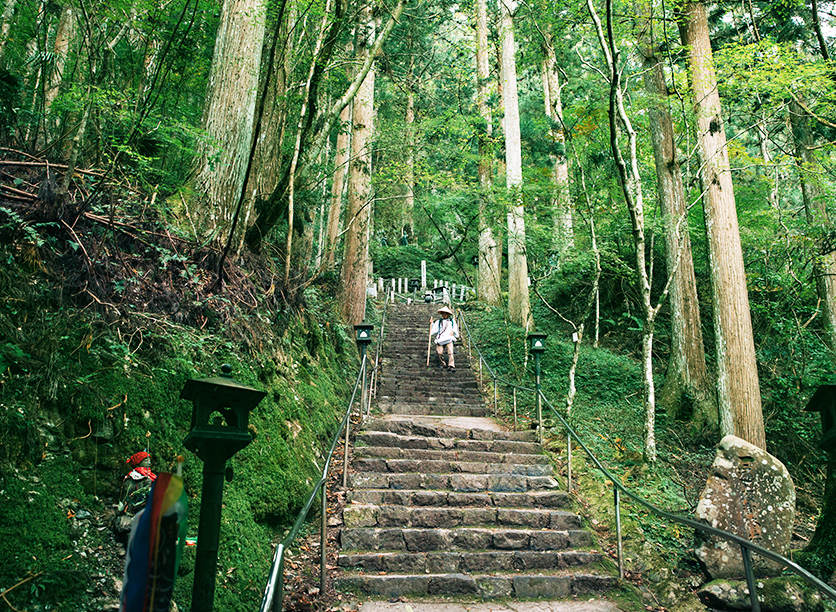 11
Check-out is at 11:00
Have you forgotten to take anything with you?
The path back heads downhill, so please take care to watch your step.

Event Details
Dates

In order to prevent the spread of the new coronavirus infection, the event has not been decided yet.
When the date and time of the event has been decided, we will announce it here.
For more information, please contact Kumakōgen-Cho Tourism Association.
Location

Henjō-kaku, Iwaya-ji Temple

Iwaya-ji is accessible by an approx. 20-min walk up steps from the temple parking lot. If you need to carry your luggage, please let us know.

Please contact us below. [

google map

]
Event Program
& Schedule

Event Program
18:00- Dinner
20:00- Special options: aji-kan (esoteric meditation), shakyō (sutra-copying), shabutsu (Buddhist image-tracing), etc.
06:30- Morning service (goma fire ritual at the Hondō)
07:30- Breakfast
※Times are approximate
Fee

1 group, 1-night stay ¥132,000
(Breakfast & dinner included / Up to 4 people / Tax included)
Additional guests + ¥27,500 per person (Tax included)
Capacity

Up to 8 guests can be accommodated
Contact

Kumakōgen-chō Tourism Association
TEL:0892-21-1192
MAIL:info@kuma-kanko.com