Go! Go! More about Kumakogen
Summer fun,
everlasting in memory
- Everlasting Summer -
We want to spread the word about our town of Kumakōgen!
That's the sentiment that led us to create "Go! Go! Kumakōgen".
For residents of Ehime who have never quite made the trip here...
For city dwellers who want to leave the hustle and bustle behind...
For anyone who would enjoy stepping away from the daily grind and having a good time
in a place full of nature.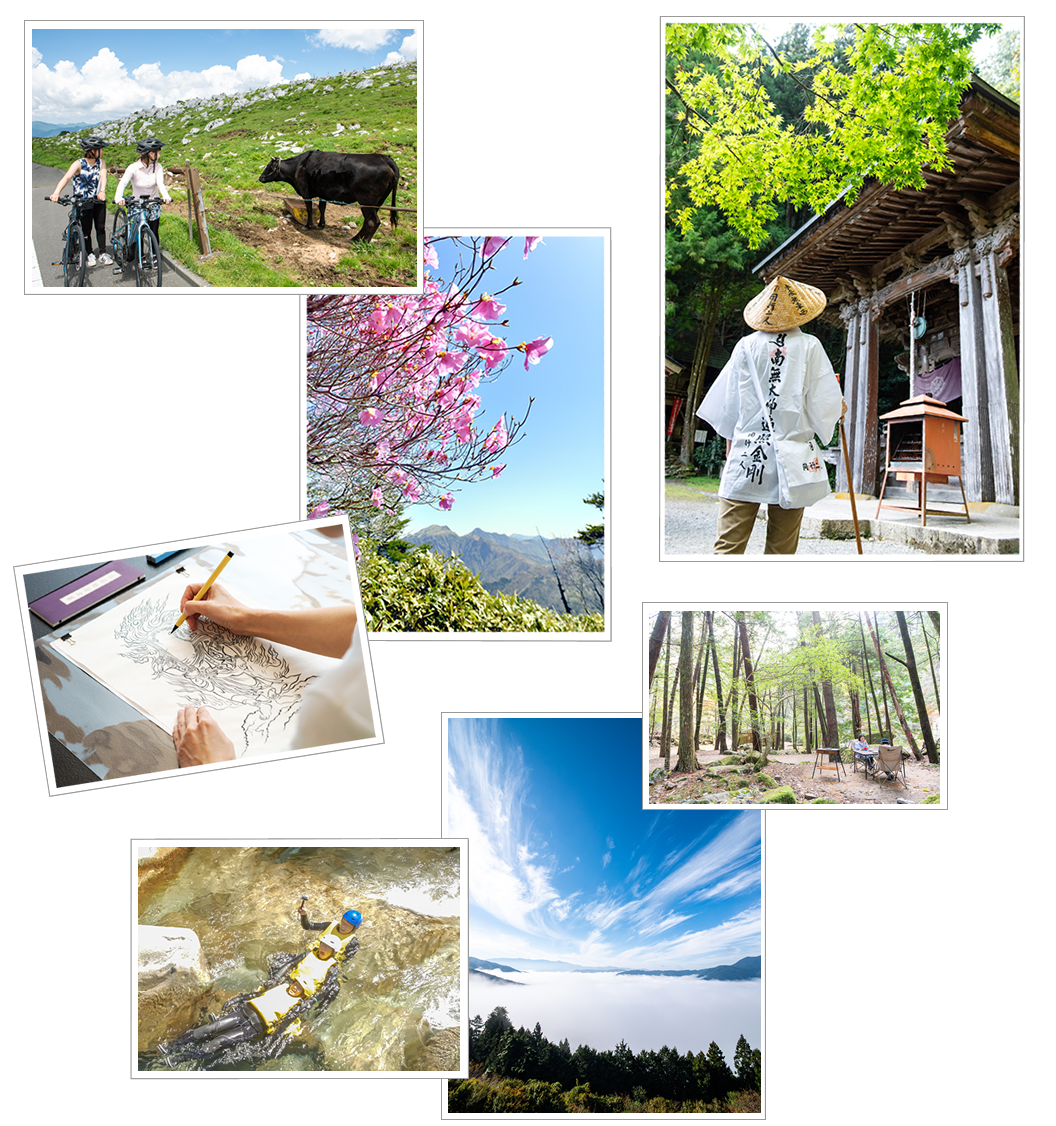 Sip a gleaming glass of beer, poured to perfection, under the starry skies with unobstructed views.
Enjoy a refreshing cycle ride through the Shikoku Karst where skies of the bluest blue and clouds of
pure white feel close at hand.
Have family fun with an open-fire BBQ at FURUIWAYASŌ, an inn associated with Fudōmyō-ō, a mini o-henro pilgrimage tour and more.
Come have a taste of the extraordinary experiences on offer in Kumakōgen!
Click here for travel and event information
in Kumakogen Town!