Kumakōgen's Hoshizora Science Bar
– Enchanting discussions of starry skies and
natural science –

Have a leisurely stroll up the ski runs from the parking lot to the destination:
a little mountain lodge at an elevation of 1,000m on the slopes of KUMA SKILAND.
As you gaze at the southern sky, where light from towns and cities is minimal, lend an ear to NAKAMURA Akimasa with his discussions covering the stars and other aspects of natural science.
Enjoy a glass of the finest draft beer while you're at it for a truly luxuriant grownup-tailored evening!
Program Flow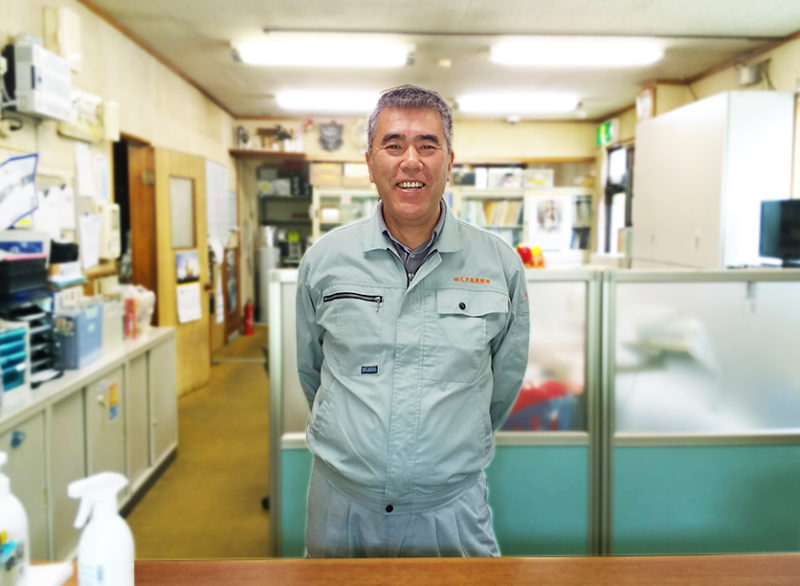 1
Check in at KUMA SKILAND
(Check-in location: KUMA SKILAND Office)
Be sure to have check-in taken care of 10 minutes prior to the event.
Come appropriately outfitted to take part. (Avoid wearing high heels, bring insect repellent if needed, etc.)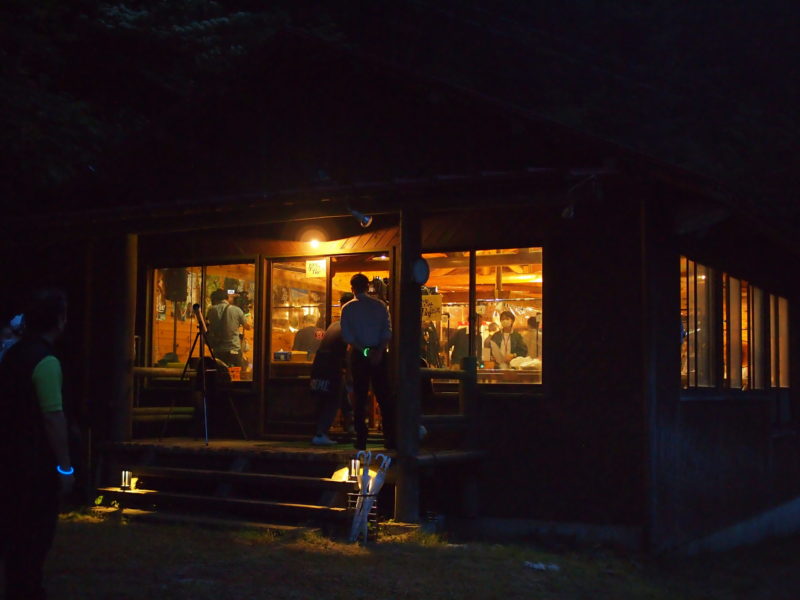 2
Head for the little mountain lodge!
Walk along the path lined with lights.
The lodge is located about a 15-minute walk up the slopes. Hang in there!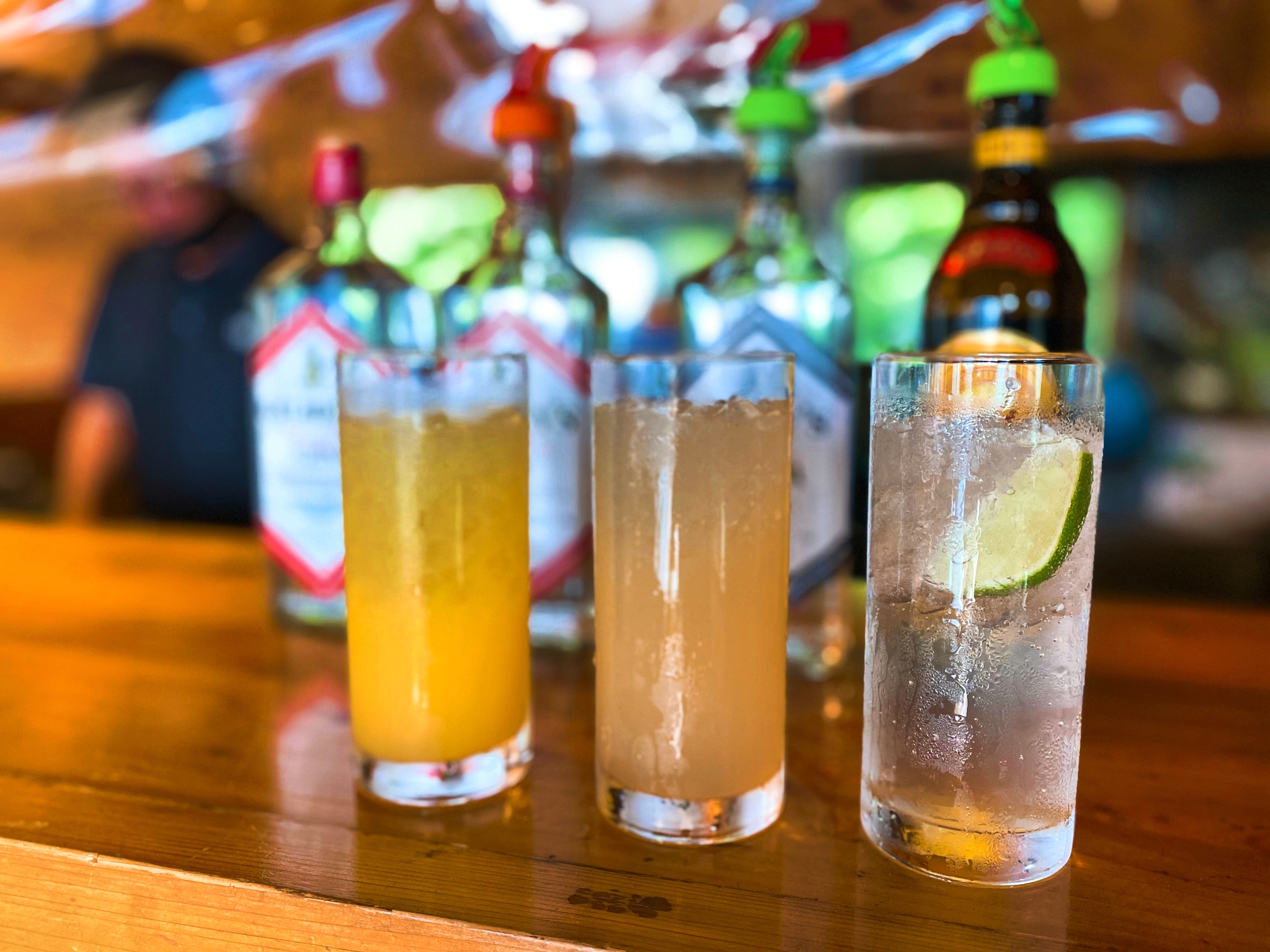 3
Welcome to an extraordinary scene! First off, have a glass of beer
The beer on offer will be in line with the expertise of beer-pouring expert SHIGETOMI Yutaka.
Choose the flavor of your liking. Non-alcoholic options and soft drinks will be available as well.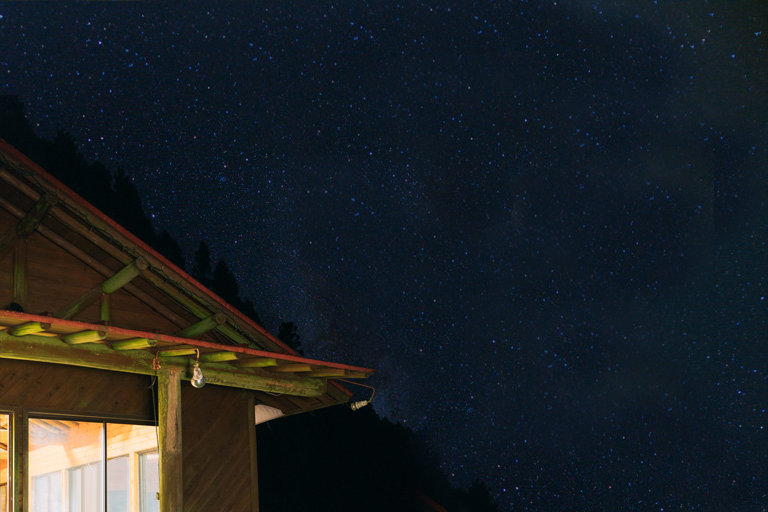 3.5
Take a photo portrait
Try striking a pose just like in the poster with a glass of beer in hand.
A photogenic look, no doubt! Don't forget to share on social media.
#GoGoKumakogen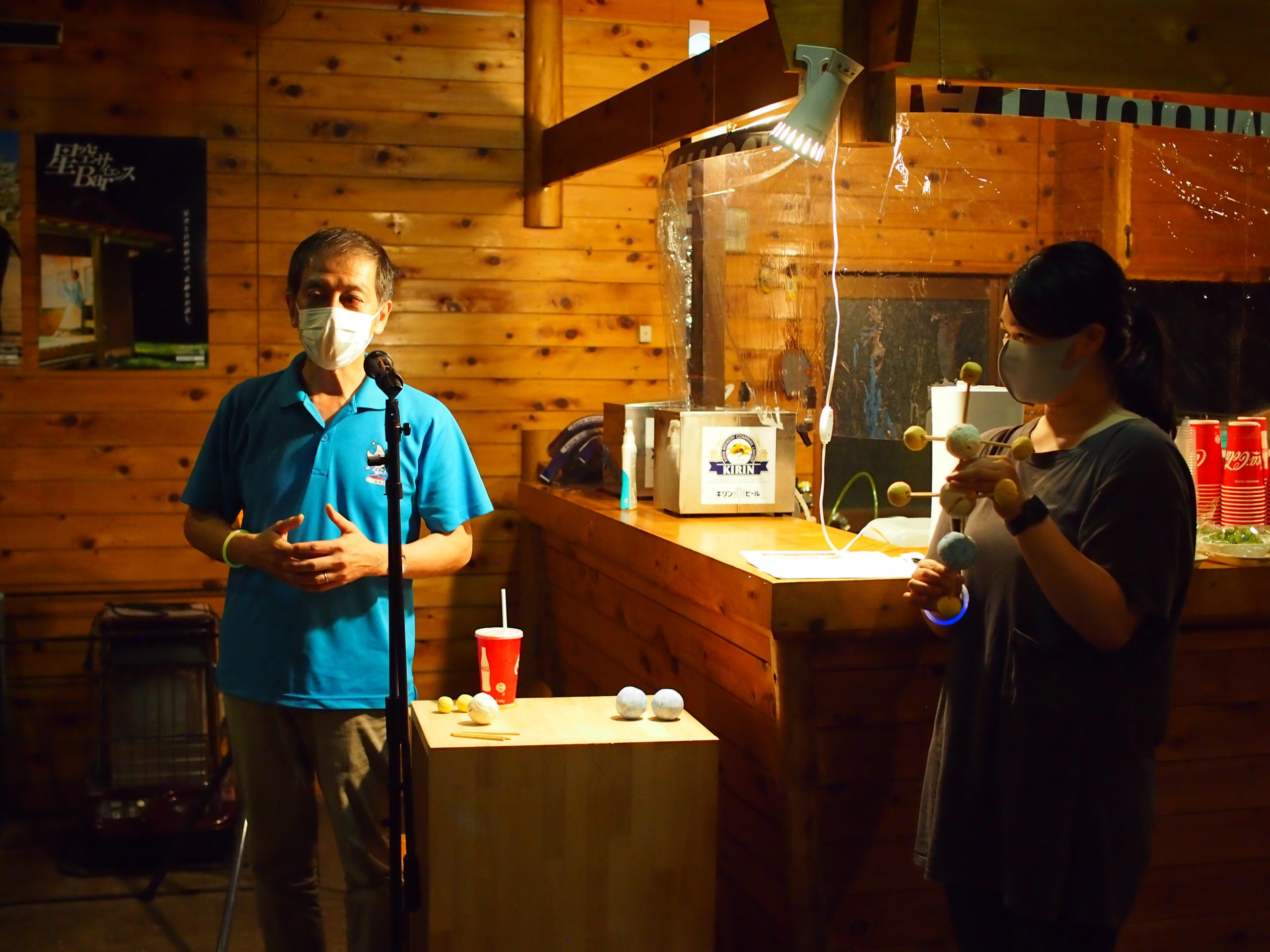 4
Discussions of the stars by Mr. NAKAMURA at Kuma Kōgen Astronomical Observatory
Lend an ear to season-specific discussions of the moon and stars by NAKAMURA Akimasa, curator of the Kuma Kōgen Astronomical Observatory.
Over drinks, of course.

4.5
Break for about 10 minutes
5
Be treated to glimpses of worlds hitherto unknown
A special guest will appear. (Each event will feature a different guest.)
Featured speakers will include experts on beer-pouring, insects and trees, curators of art museums and more.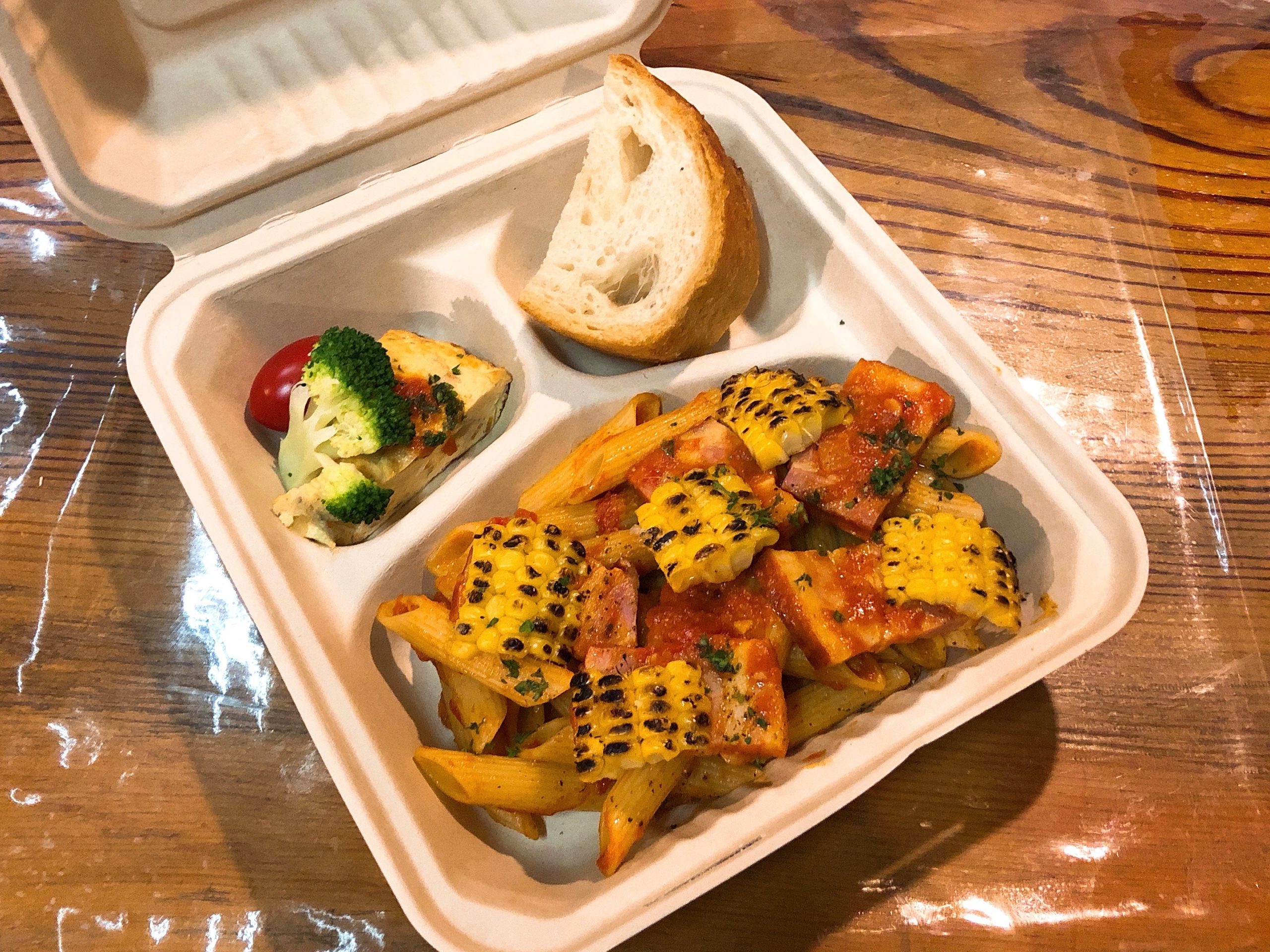 6
Enjoy some delectable refreshments
After the discussion will be a free time for participants to spend as they please.
Lie on the grass and gaze at the stars, if you like, or treat yourself to some lip-smacking treats.
Participants are welcome to freely engage with guest speakers as well.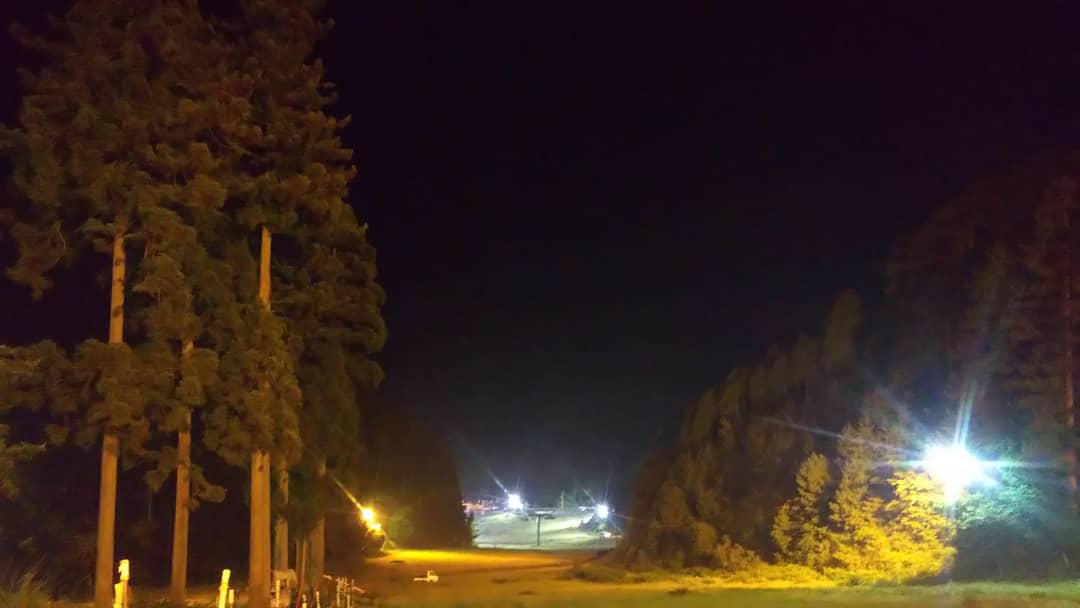 7
Thank you for your participation in the event!
Please be careful where you step on the way back.
Take it slow on the way down the slope with the rest of the participants.

Event Details
Dates

7/19 (Sun) 19:30 ~
8/23 (Sun) 19:00 ~
9/18 (Fri) 19:00 ~
10/25 (Sun) 18:30 ~
Length

About 2½ hours

Location

KUMA SKILAND (Site of activity / gathering & dismissal)

[

google map

]
Event Program
& Schedule

Approx. 30 mins: Discussion of the starry skies, the moon and more by NAKAMURA Akimasa of the Astronomical Observatory.
Approx. 30 mins: Discussion by another special guest
Free interaction afterwards.
Fee

¥3,000 per person (Tax incl. / A glass of draft beer & snacks incl.)

+ ¥600 for addit. draft beer (Tax incl.) & more
Capacity

30 attendees max. (10 attendees min.)
Contact

Kumakōgen-chō Tourism Association

TEL: 0892-21-1192

MAIL: info@kuma-kanko.com

※ Reservations accepted up to 5 days prior to event (or until 15:00 on day of event when availability allows.)

※ Notification will be given at least 2 days prior to event when adverse weather is forecast.

※Events may be subject to cancellation when necessary for COVID-19 (novel coronavirus) prevention.
Guests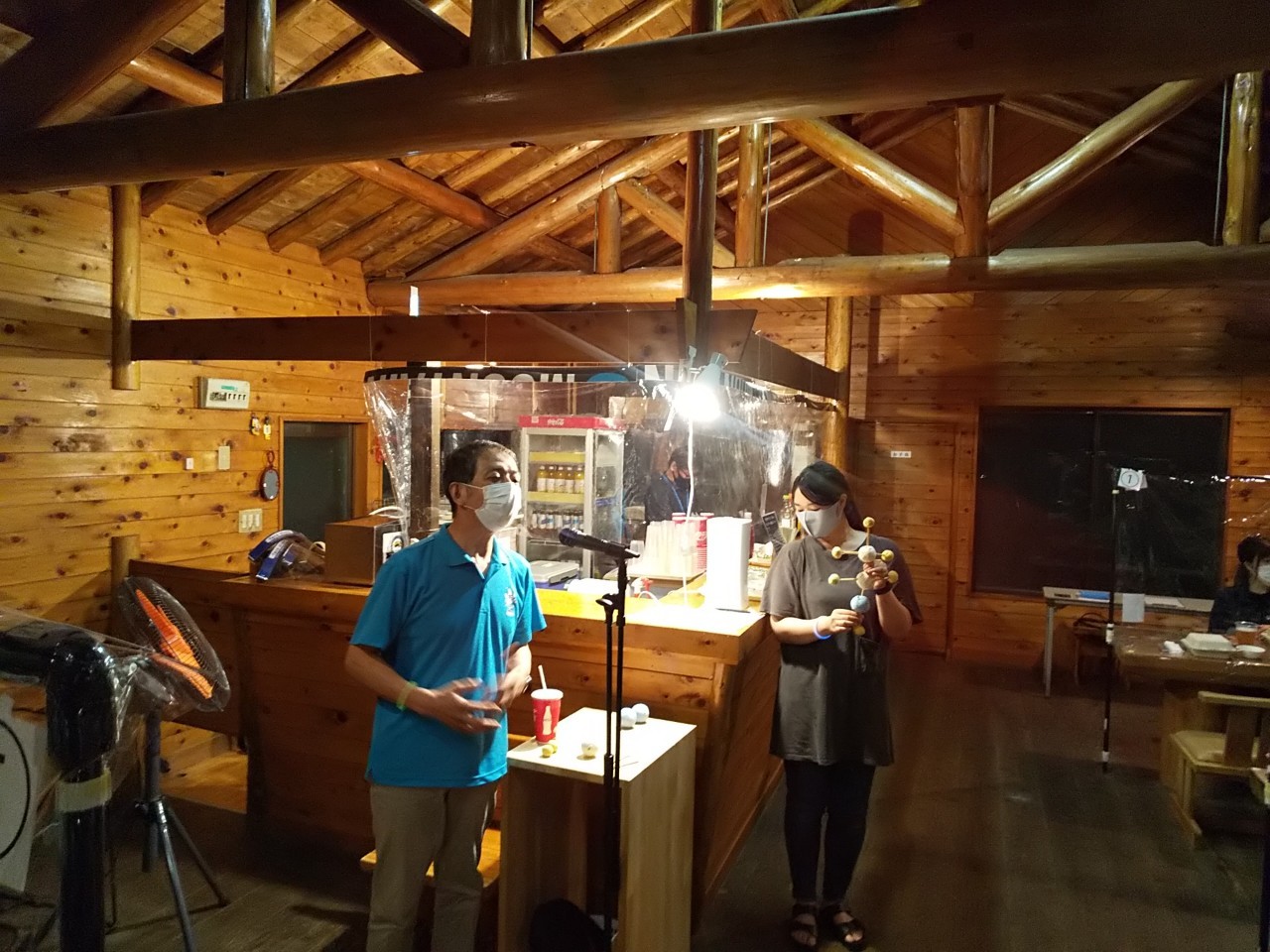 Mr. NAKAMURA Akimasa
Curator of the Kuma Kōgen Astronomical Observatory.
As a hunter of minor planets, he has made discovery of 105 so far. (Scheduled to be present for each event)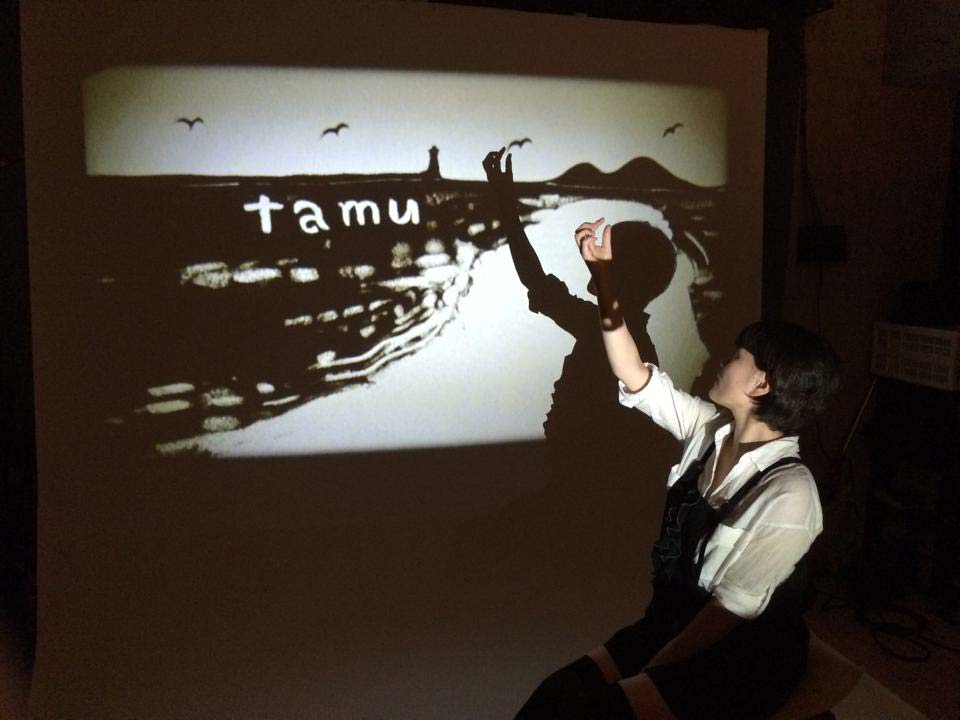 Ms. TAMURA Yūko
A sand art performer who draws a number of pictures to the music and produces a story.
The sand painting which disappears in an instant does not come off, but it changes shape and makes you feel a powerful life that is reborn as many times as you like.