Shikoku Karst: Tenkū Cycling
- Where the heavens are closer at hand. -
The Shikoku karst is considered one of Japan's three major karst landscapes.
Enjoy cycling through a 1,400m-elevation landscape of limestone and expansive meadows on an e-bike.

"E-bike" is a name for an electric-assisted bicycle.
Come experience for yourself the joy of a refreshing trip riding along directly through the breeze—neither by car nor on foot—up hills and downs
through stunning views that stretch in every direction, 360°.
Event Snaps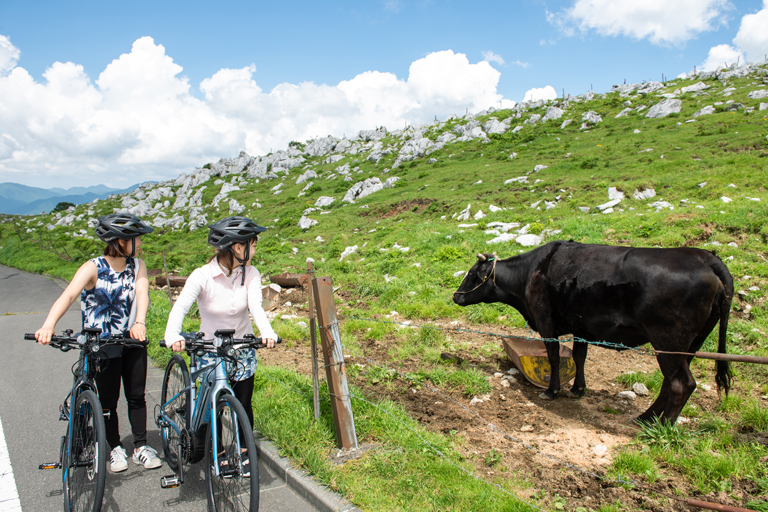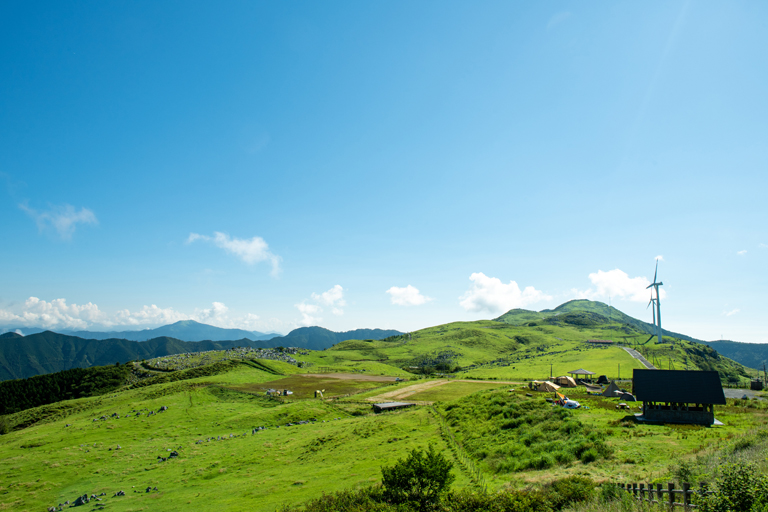 Event Details
Dates

Saturdays, Sundays and public holidays: 9:00-16:00
※Closed for winter November-March
Length

From 15 mins per time

Location

Shikoku Karst Rental Cycle Station

(Next to Mezuru-sō Inn / Site of activity / gathering & dismissal) [

google map

]
Event Program
& Schedule

Cycling through the Shikoku karst on an e-bike

Fee

From ¥500 (Tax included)

Capacity

From 1 person up
URL
Contact

Kumakōgen-chō Tourism Association
Tel:0892-21-1192
MAIL:info@kuma-kogen.com
Reservation Form
A reply email will be sent to confirm your reservation.
Confirmation of reservations may take time,
so telephone calls are recommended for greater certainty when making last-minute reservations.
SUN
MON
TUE
WED
THU
FRI
SAT

1

2

3

4

5

6

7

8

9

10

11

12

13

14

15

16

17

18

19

20

21

22

23

24

25

26

27

28

29

30

Available