Omogo-kei gorge Canyoning
Feel the magnificence of nature and
enjoy the thrills as well.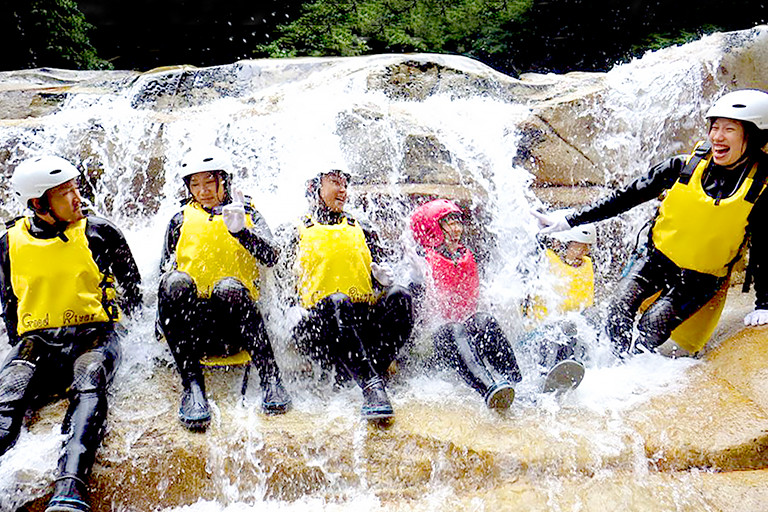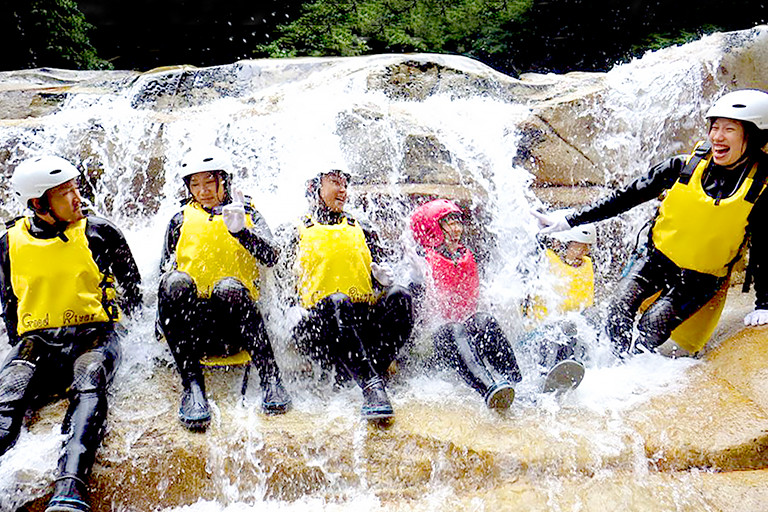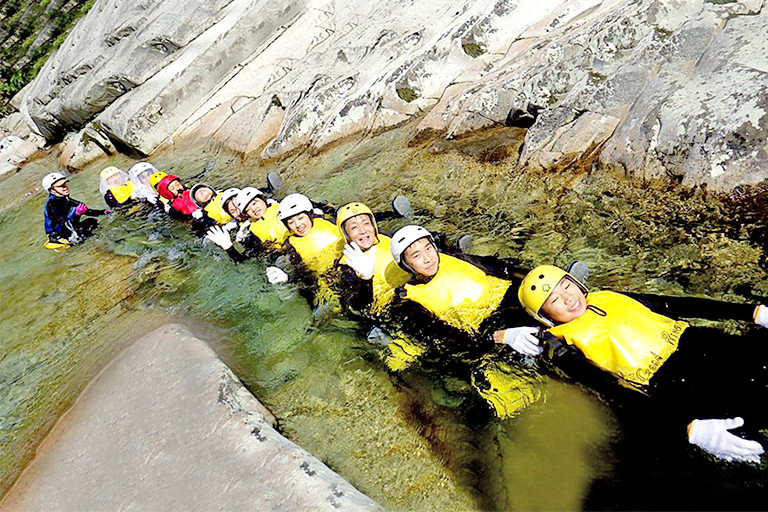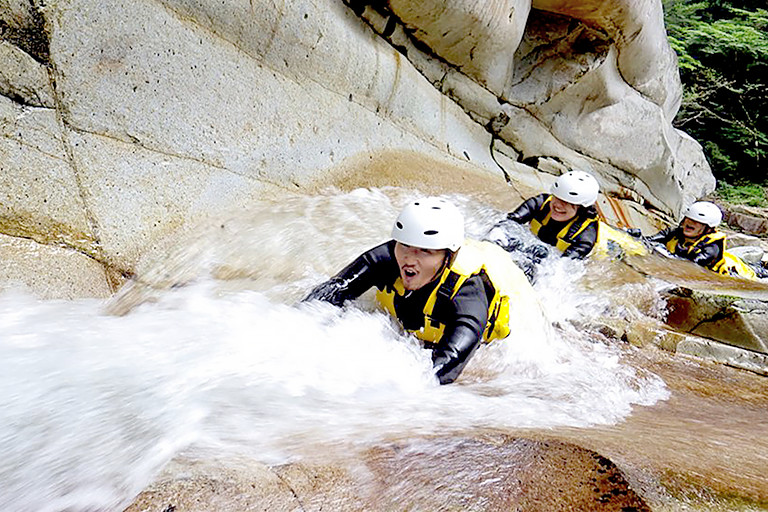 Recommended for canyoning beginners who want to enjoy thrilling sensations along with feeling a sense of the magnificence of nature, with the location's huge, curiously-shaped rocks, unique water quality and so on.

With available courses including promenade walkways free of steep climbs, too, even participants who rarely engage in physical activities can be comfortably accommodated.
The convenience of access requires almost no travel, yielding nearly 2 hours to enjoy actually being in the river for a sense of how value-packed the activity is.

Come enjoy a full experience of natural Omogo wonder, as you slip and slide, plunge and dive into the waters. Recommended for the whole family, as the course can be comfortably enjoyed by children as well.
Times
Morning course: 9:30-12:30 Activity length: 3 hrs
Afternoon course: 13:30-16:40 Activity length: 3 hrs
Other Details
Please see the website for details on how to make reservations, participation fees, eligibility for participation, group discounts and so on.
Address

21-1251 Wakayama, Kumakōgen-chō, 790-1710 [google map]
Access

46 mins by car from Kumakōgen-chō Town Hall
business hours

Open Season: June through early October (Subject to change due to climate)